Compass Realty Group's Spotlight on Taylor Henry
At Compass Realty Group, our mission is to provide unmatched customer service to those who are looking for the perfect home or land. Part of serving our community is showing our neighbors who they will be working with at Compass Realty.

This month we would like to shine the spotlight on one of our land specialists, agent Taylor Henry.
Meet Taylor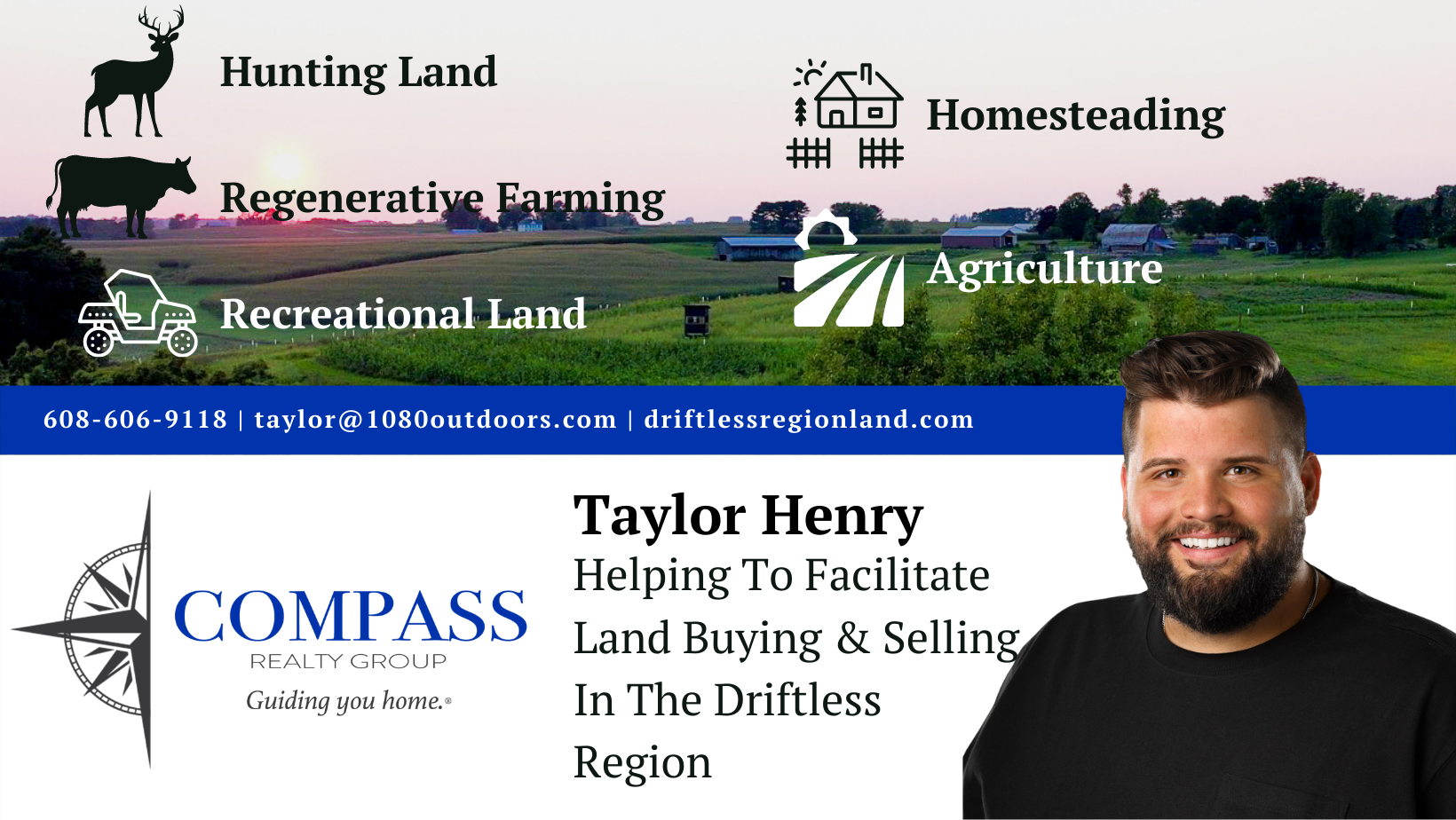 You could say that land has been in Taylor's blood for most of his life. An avid hunter and an advocate for the outdoors, Taylor began helping landowners optimize their properties for both hunting success and sustainability. He often found himself sending friends and acquaintances to realtors when they wanted to buy or sell land. It was a logical step to become a licensed realtor himself to put the final piece into his passion of land ownership. So…he did.
Now Taylor is a land specialist in the Driftless Region of Wisconsin. That area covers Vernon, Crawford, La Crosse, Monroe, Richland & surrounding counties in Southwest Wisconsin.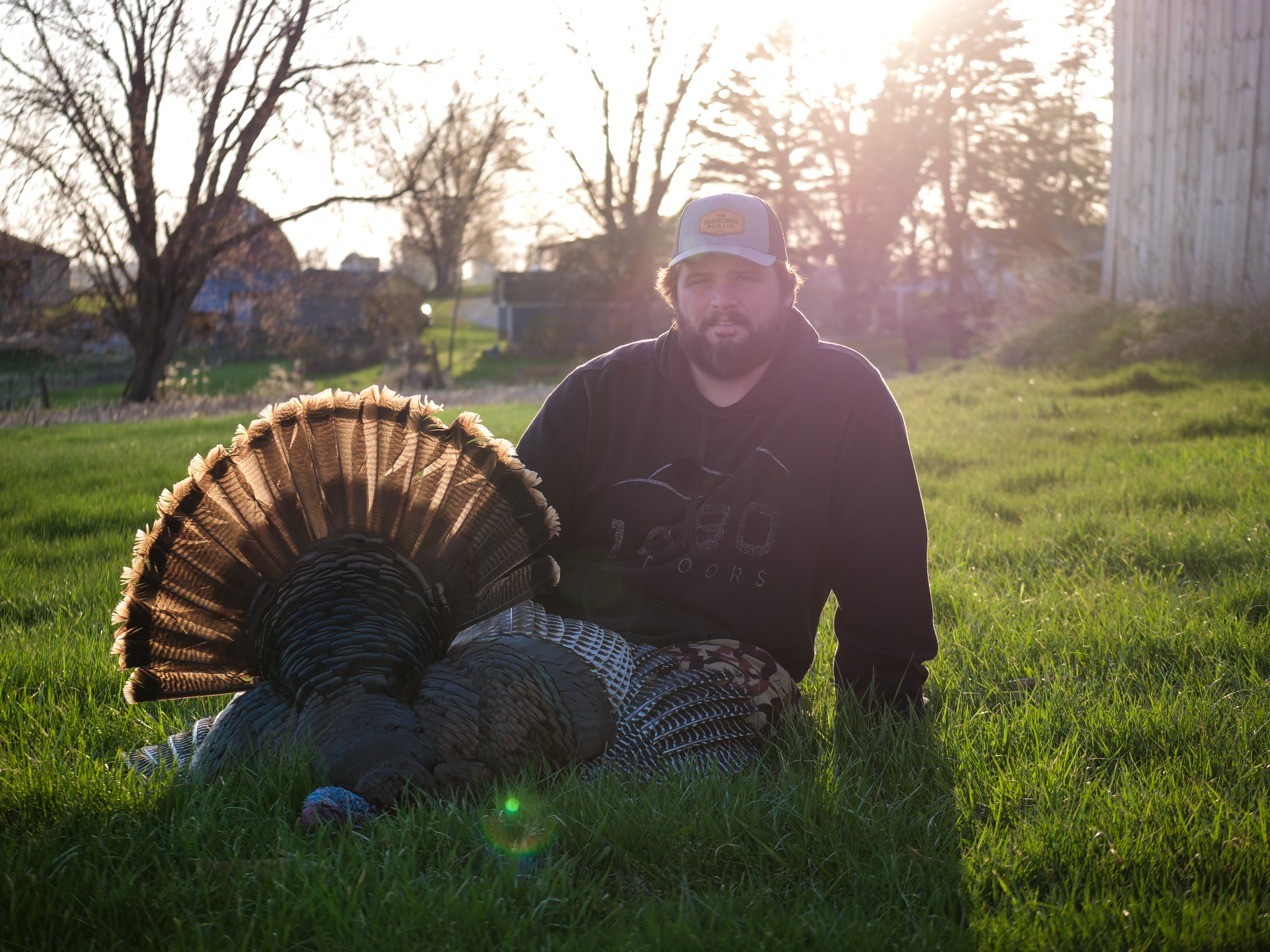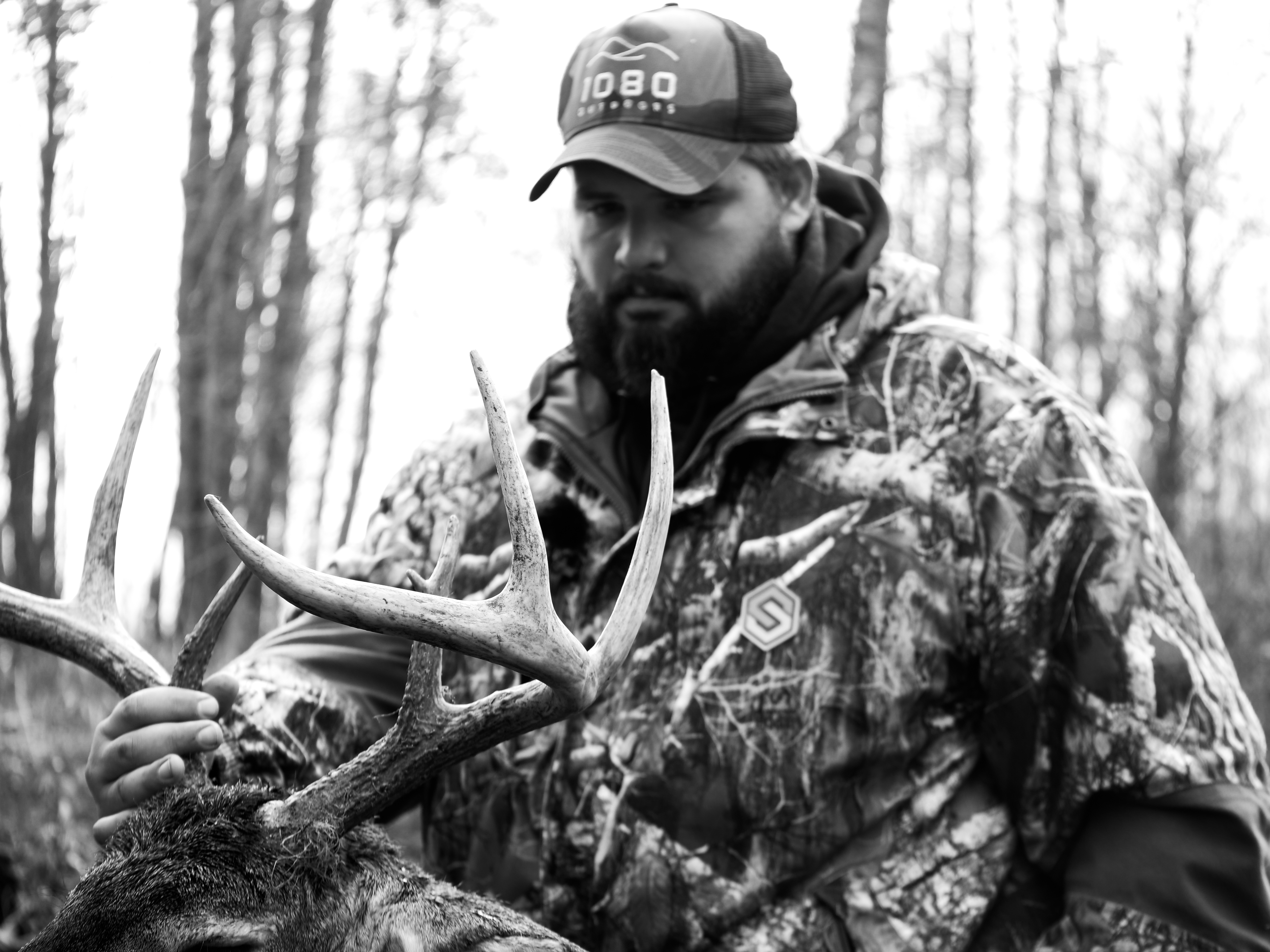 A Man and His Land
In fact, Taylor owns a farm himself. He farms a 60-acre regenerative operation that is home to cattle, pigs, and chickens. He honors the land he owns by operating his farm within the parameters of nature. Meaning no chemicals are used. And the integrity of soil structure is sustained through farming without tillage. Taylor says, "By creating a holistic operation that works together it improves the soil health of our farm while generating a more sustainable solution for years to come." It also produces some pretty tasty meat, according to Taylor, his family, and his customers.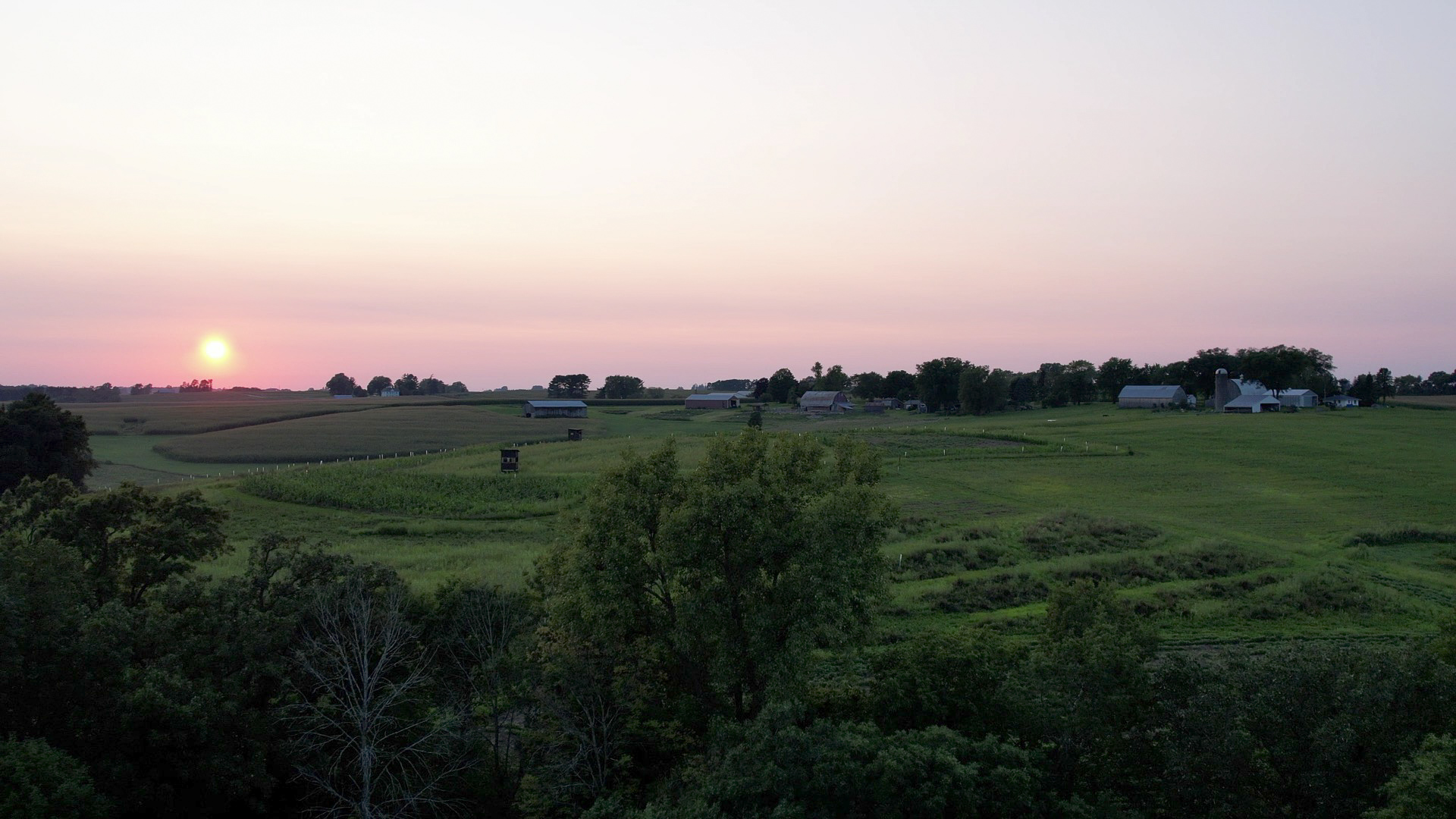 Taylor knows the land of the Driftless Region and he knows it well. He has spent the last three years building "1080 Outdoors" where the purpose is to help existing land owners navigate the preservation of ethical hunting and to promote conservation for future generations.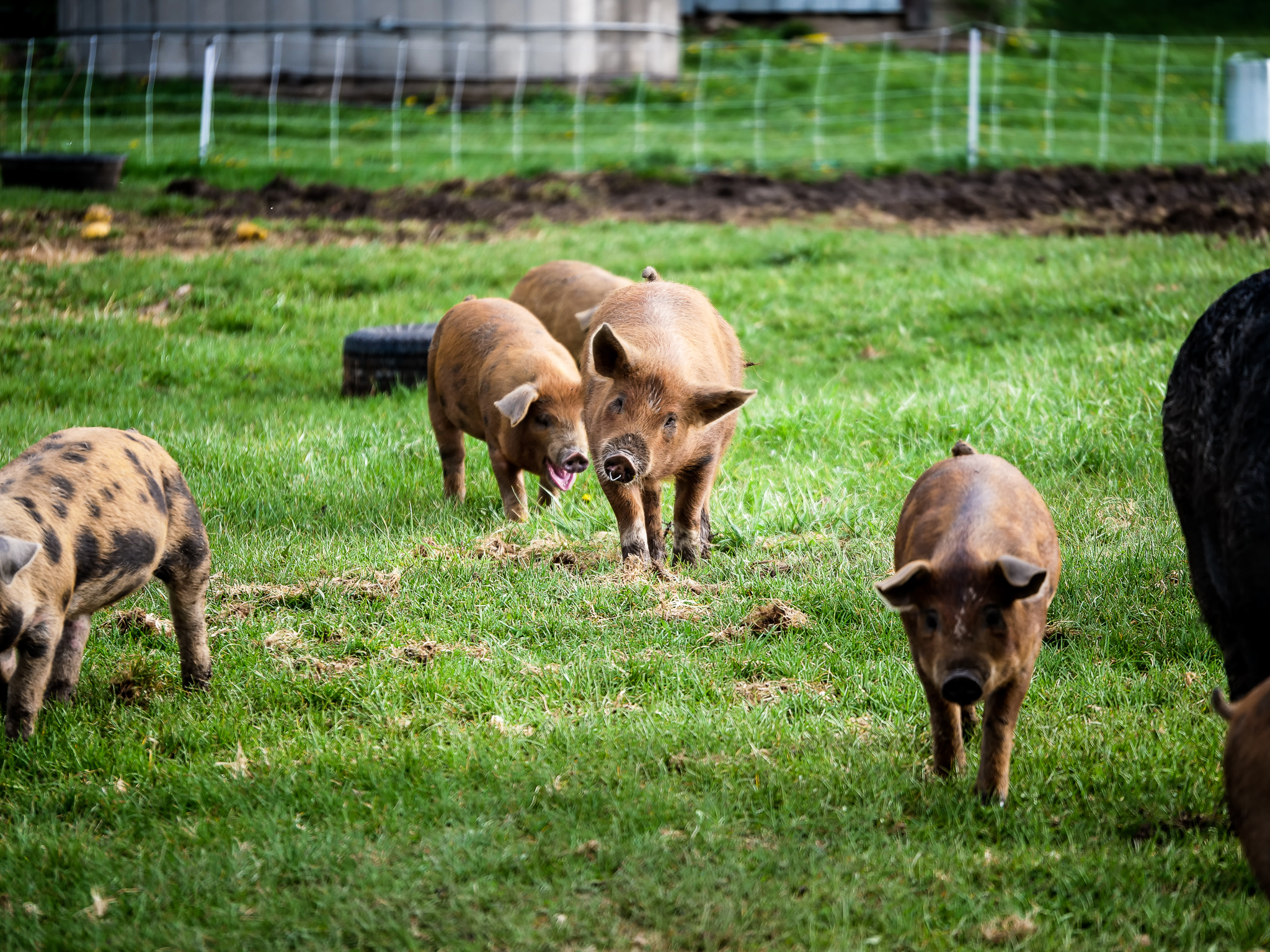 Working for Compass Realty
Taylor's favorite part of his job at Compass Realty is helping new landowners accomplish the dream of land ownership. He believes our fine Wisconsin land is in the best hands with conservationists, farmers, and people who have a deep passion for the outdoors as he does.
His sense of humor and ease of personality show up when asked what he likes about working at Compass Realty and mentions the company's founder. "Alison is a real estate ninja," he says. It's easy to see how well the team at Compass Realty gets along, likes to have fun, and supports one another. Alison Blanchard, owner, and broker at Compass Realty was asked why she hired Taylor. She answered, "He has phenomenal talent and insight when it comes to land. He can help anyone understand the pros and cons of land, what is needed for future growth, how to price it, hunting possibilities, and farming processes that nurture the land. He cares a lot about land, and he probably cares even more about the people he works with."
Alison added, "Taylor's personal values align with our company's values - honesty, trustworthiness, vision, and a deep work ethic. I'm so thankful our paths crossed and he is a part of the Compass team."
A challenging part of Taylor's job is low current inventory. "We need more properties to provide to people wanting to own land," he says. But using both technology and creative ideas, Taylor is determined to continue to serve Compass' clients as best as possible.
Taylor loves working with anyone who is interested in buying or selling farm or recreational land. He knows that the only way to build a lasting business is to serve clients and customers with the highest degree of honesty, integrity, and care. Which makes him the perfect fit on Compass Realty's team!
Ready to Work With You
When Taylor isn't hunting, farming, homesteading, or serving clients, you can find him chilling with his soon-to-be wife Kenzie and his dogs, Bow and Remi.
If you have land you would like to sell or are looking to buy land, contact our resident land expert, Taylor. Give him a call at 608-606-9118 to start the conversation about land ownership or increasing our inventory by selling your land.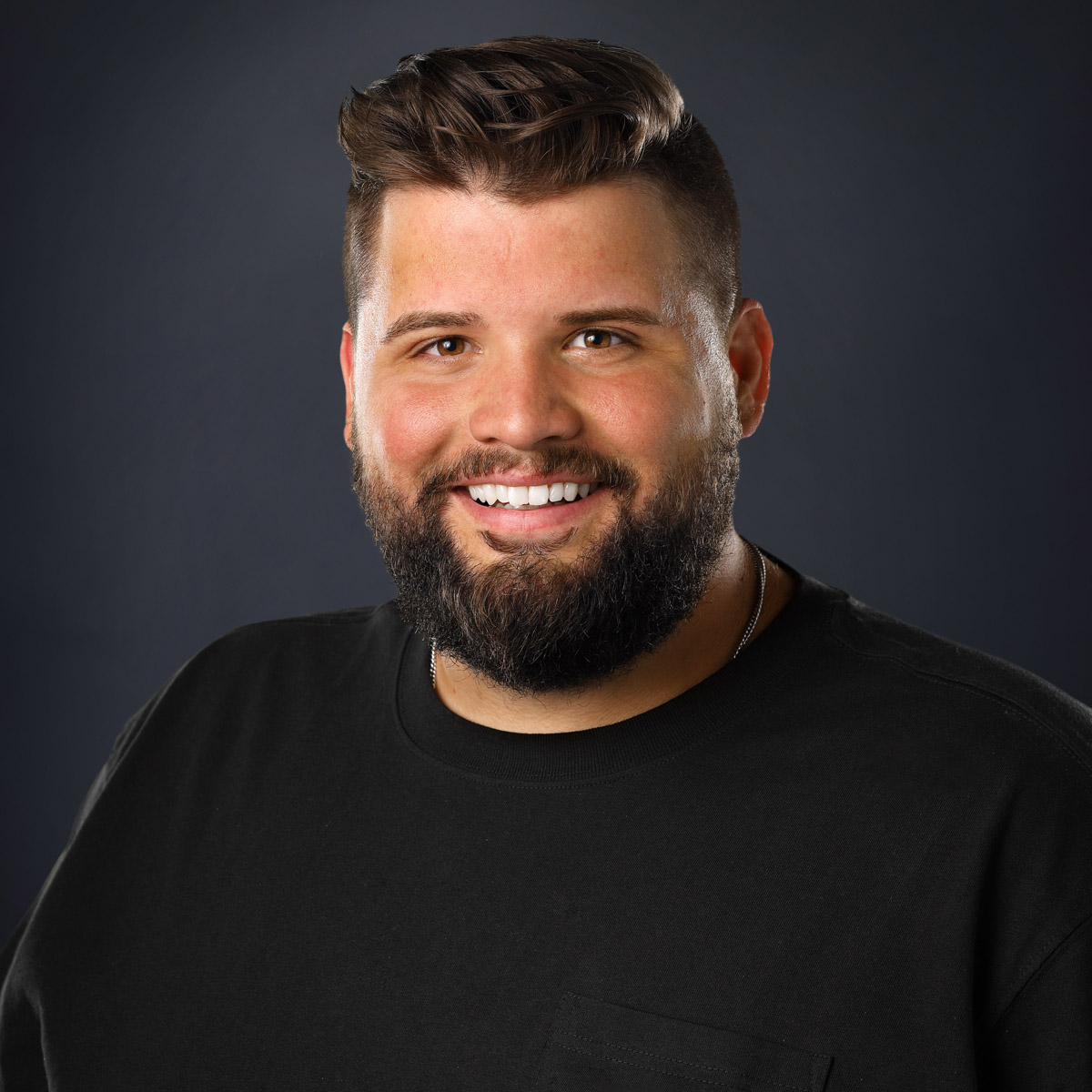 Contact Taylor Today:
Cell: 608-606-9118
Email: taylor@1080outdoors.com